The National Cancer Screening Register marks Bowel Cancer Awareness Month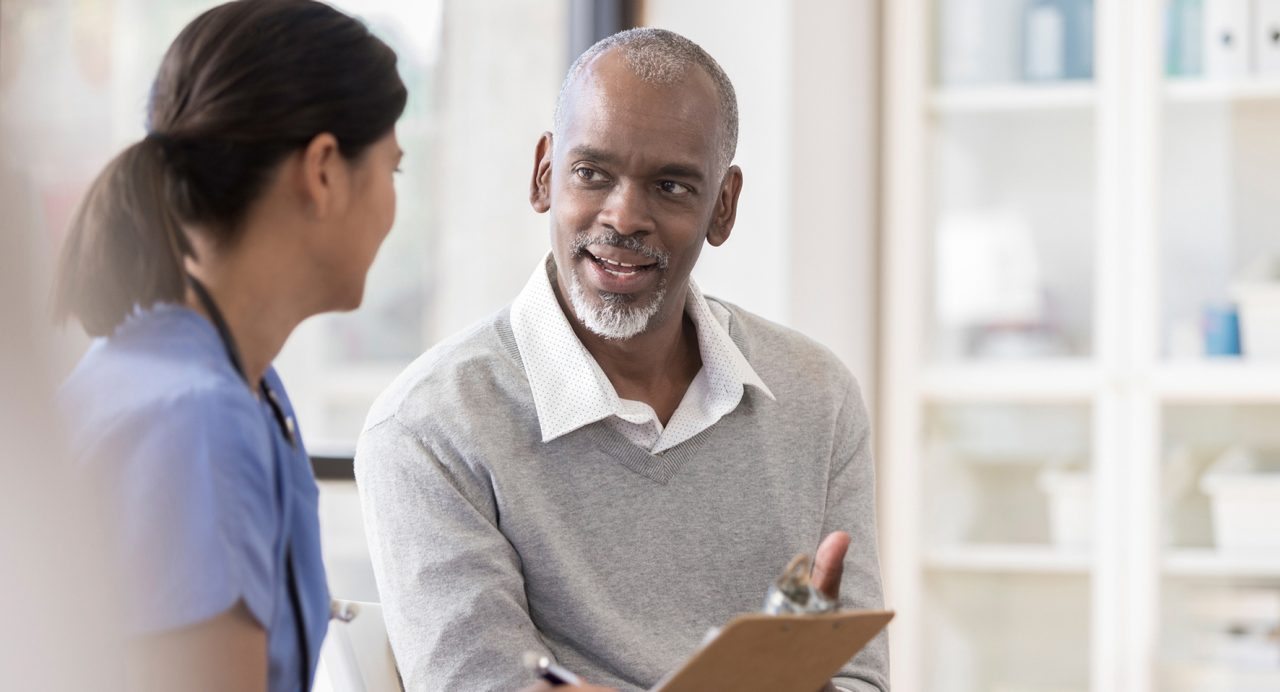 June is Bowel Cancer Awareness Month: a month devoted to raising awareness of Australia's second deadliest cancer.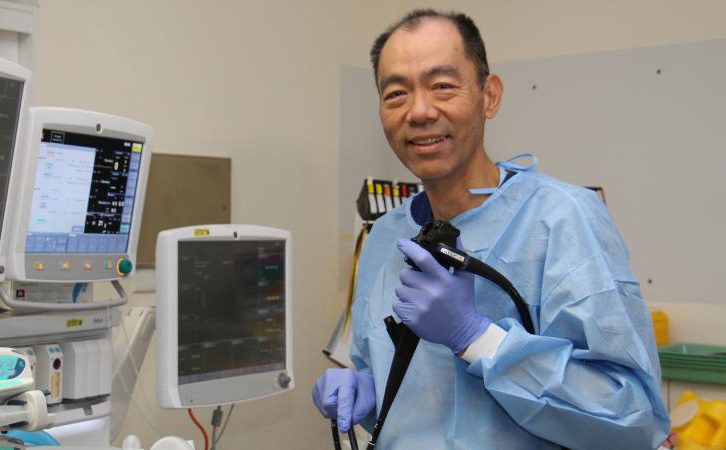 As part of the month, Dr Hooi Ee – specialist gastroenterologist, Head of Gastroenterology at Sir Charles Gairdner Hospital in Perth, and member of the National Cancer Screening Register (NCSR) Quality Committee, provided employees at the NCSR an informative online lecture on bowel cancer, its prevalence in Australia as a public health issue, and the signs and symptoms to be aware of. 
Dr Ee explained that some of the risk factors for bowel cancer are aspects you can't control, such as your age, family history of the disease, and genetic susceptibility. Yet there are also modifiable life-style contributors, which we do have control over. These include a diet high in dietary fibre from vegetables, fruit, beans and whole grains, minimal red meat and processed meat consumption, managing our weight, increasing physical activity, minimising alcohol intake, and not smoking.
In a positive takeaway, Dr Ee noted that 70% of the factors that can lead to bowel cancer are life-style contributors – which people do have a greater ability to control in their lives.
While bowel cancer can occur at any age, it increases in incidence after the age of 50.
Western countries have the highest global incidence of bowel cancer, with Australia and New Zealand at the top of the list. The lifetime risk of contracting the disease is roughly 1 in 17 for men, and 1 in 20 for women.
However, bowel cancer rates in Australia are declining and survival rates are increasing. This is attributed to factors including access to colonoscopy and endoscopy for earlier diagnosis and treatment, as well as the impact of population screening strategies through the National Bowel Cancer Screening Program (NBCSP) and the NCSR in supporting age-eligible people to screen regularly and for free between the ages of 50 and 74.
This is further strengthened by an increase in targeted, digital campaigns delivered by Australian governments and health advocacy bodies, which are helping to build greater public awareness of life-style contributors and the importance of screening regularly.
Cancer Council Australia's 'Get2it' Campaign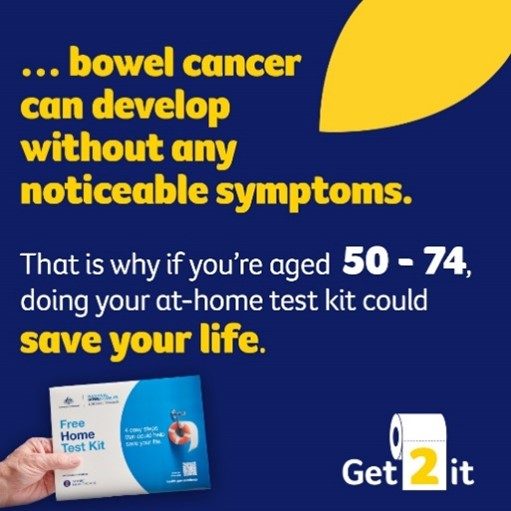 The NCSR is proudly supporting Cancer Council Australia's 'Get2it' campaign – a Department of Health and Aged Care-funded public awareness initiative, designed to encourage eligible individuals to complete the test – especially Aboriginal and Torres Strait Islander peoples and people from a culturally and linguistically diverse background, who are more likely to never screen or not screen regularly.
The campaign provides information about the importance of screening every two years, home tests kits and how to use them, and a range of resources - including a link to the NCSR website where eligible people can order a free bowel test kit to be mailed to their home.