Bowel screening in Australia: Enhancing the role of GPs through the alternative access to kits model and putting prevention first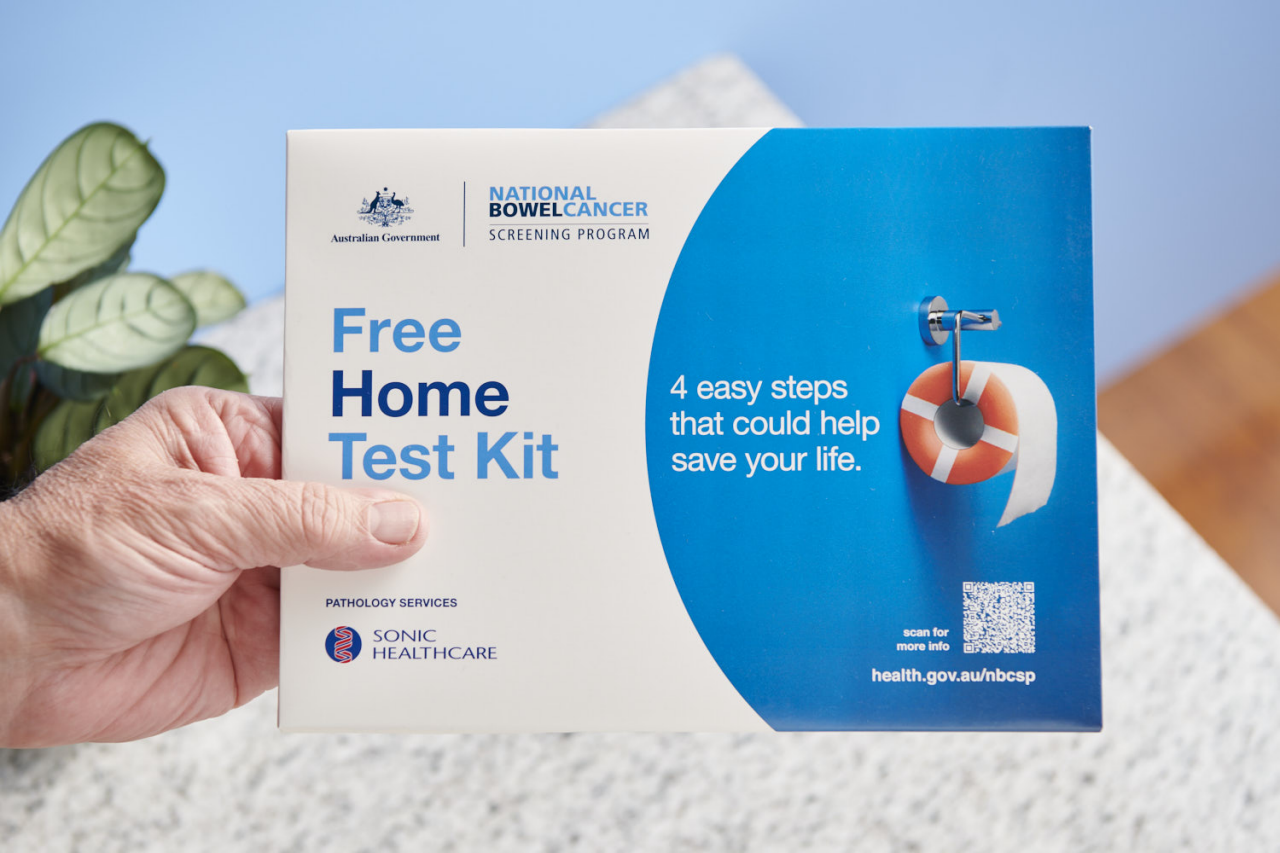 June is Bowel Cancer Awareness Month, a time devoted to raising awareness of the signs and symptoms of Australia's second deadliest cancer and promoting preventive measures and participation in the National Bowel Cancer Screening Program (NBCSP).
Detecting bowel cancer early through regular screening is vital for improving health outcomes and survival rates. However, the latest Australian Institute of Health and Welfare (AIHW) NBCSP monitoring report shows that only 40.9% of Australians do their bowel screening test and for men, it's even lower at 39%. Increasing participation in the NBCSP is crucial for reducing the burden of bowel cancer, and if we can raise participation to 60%, over 84,000 deaths could be prevented by 2040.
The report also helps to identify regions and groups of people with lower levels of engagement in the program to better-understand contributing barriers that can be addressed.
The greatest disparities are occurring among people facing economic disadvantage and those living in regional and remote areas. Improving awareness and enhancing the role of GPs in encouraging people in remote and regional areas to do the bowel screening test may significantly improve participation rates.
In an effort to overcome barriers and increase participation among these groups, the NBCSP has introduced the alternative access to kits model.
This innovative approach aims to empower healthcare providers and strengthen their role in promoting bowel cancer screening. Under this model, healthcare providers can now bulk order bowel screening test kits through the NCSR to their practice and issue them directly to eligible patients during appointments.
Primary care plays a crucial role in boosting participation rates by engaging with patients, explaining the importance of screening, demonstrating how to use the kit, and addressing any concerns in completing the test.
Disparities in bowel screening participation
The latest monitoring report highlights variations in participation rates within the NBCSP across various demographic and geographic categories. These insights shed light on participation patterns and help identify areas with low participation, providing valuable context for understanding barriers faced by specific groups:
Gender: Men exhibited lower participation rates (39%) compared to women (42.8%).
Age groups: Participation rates were consistently lower across all younger age groups, while individuals aged 60 and over demonstrated average participation rates of 40% or higher.
Socioeconomic areas: Individuals experiencing disadvantage in terms of income, education, occupation, and other economic indicators exhibited lower participation rates (36.6%) compared to those with fewer disadvantages (44.7%).
Geographic location: People residing in remote and very remote areas had lower participation rates (32.5% and 25.3%) compared to metropolitan and regional areas (40.6%, 43.4%, and 39.5%). Notably, the Northern Territory exhibited the lowest participation rate (25.6%) among all states and territories, while the collective average participation rate stood at 42.1%.
Disparities can be attributed to various barriers experienced by these groups that tend to have lower screening rates, which are complex and diverse. Some common barriers include lower literacy levels, health and cultural beliefs, as well as a general lack of awareness regarding the importance of screening.
Addressing barriers and strengthening the role of GPs
The alternative access to kits model presents an opportunity for GPs to play a more direct role in encouraging  participation among under-screened populations, including Aboriginal and Torres Strait Islander communities, culturally diverse groups, rural and remote communities, and men and women aged 50-60.
Enhancing the role of GPs will ultimately facilitate better outreach and engagement with these under-represented and disadvantaged groups.
This new way of getting more patients screening builds on the National Indigenous Bowel Screening Pilot, which saw 44 Indigenous primary healthcare centres handing out NBCSP kits directly to eligible patients. First Nations peoples' participation in the pilot increase to 40% compared to 27% within the national program.
Direct involvement from GPs in issuing test kits directly to patients and engaging with them about bowel screening allows for personalised discussions, opportunities to address concerns, and increase awareness about the importance of early detection.
Research shows that patients are more likely to complete the screening test after discussing it with a trusted healthcare provider, underscoring the importance of GPs in promoting participation.
Furthermore, once people have screened for the first time, they are more likely to continue screening, with program data showing that while only 32% of people participate the first time, 82% of them will participate again.
Bowel Cancer Awareness Month serves as a great opportunity to raise awareness of the importance of early detection through regular participation in bowel screening.

The alternative access to kits model, with its emphasis on empowering GPs and facilitating patient-provider discussions, holds great promise in encouraging those who are most at risk to screen and reach our shared goal of increasing participation.
By promoting greater awareness of the model and incorporating the insights derived from the analysis of NBCSP data, we can make significant progress in preventing bowel cancer deaths and improving the health outcomes of individuals across the country.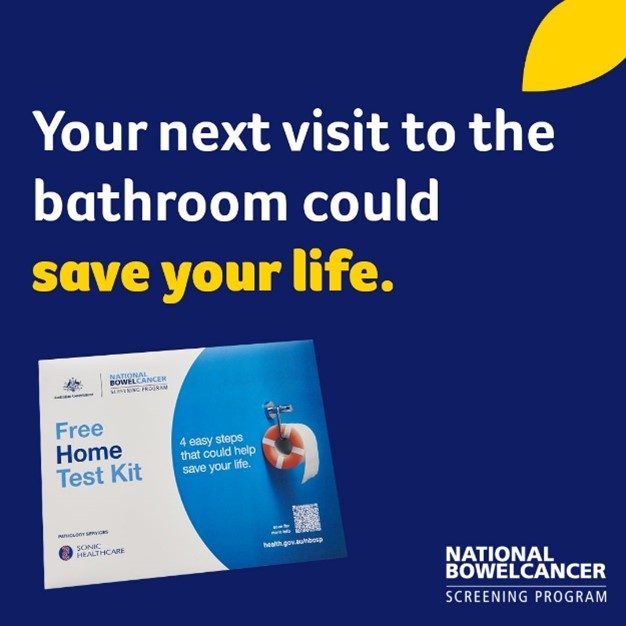 The NCSR is also proudly supporting the national 'Get2it' campaign – a campaign in partnership with the Department of Health and Aged Care and Cancer Council Australia to encourage eligible people to complete the bowel screening test – especially Aboriginal and Torres Strait Islander peoples and people from culturally and linguistically diverse backgrounds, who are more likely to never screen or not screen regularly.
The campaign provides information about the importance of screening every two years, how to use home test kits, and a range of resources – including a link to the NCSR website where eligible people can order a free bowel test kit to be mailed to their home.